Vakantie staat synoniem voor plezier, ontspanning en onvergetelijke momenten met het gezin in een frisse nieuwe omgeving. Het is de perfecte tijd om de dagelijkse routine te doorbreken en volop te genieten. Maar wat als het slaaptijd wordt? Een nieuwe slaapomgeving kan soms wat onwennig zijn voor de kleintjes. Dit is waar KiddieAlarm jou ter hulp schiet om die zorgeloze nachtrust te garanderen!
KiddieAlarm: jouw nachtelijke Held
Het is een vertrouwd scenario: het plezier van de dag maakt plaats voor de avond, en het is tijd voor de kinderen om naar bed te gaan. In een nieuwe omgeving kan dit soms wat uitdagender zijn. Maar wees gerust, met KiddieAlarm aan je zijde wordt elke nacht een goede nacht! Je kunt je KiddieAlarm probleemloos meenemen op vakantie en hem daar installeren naast het bed van de kinderen.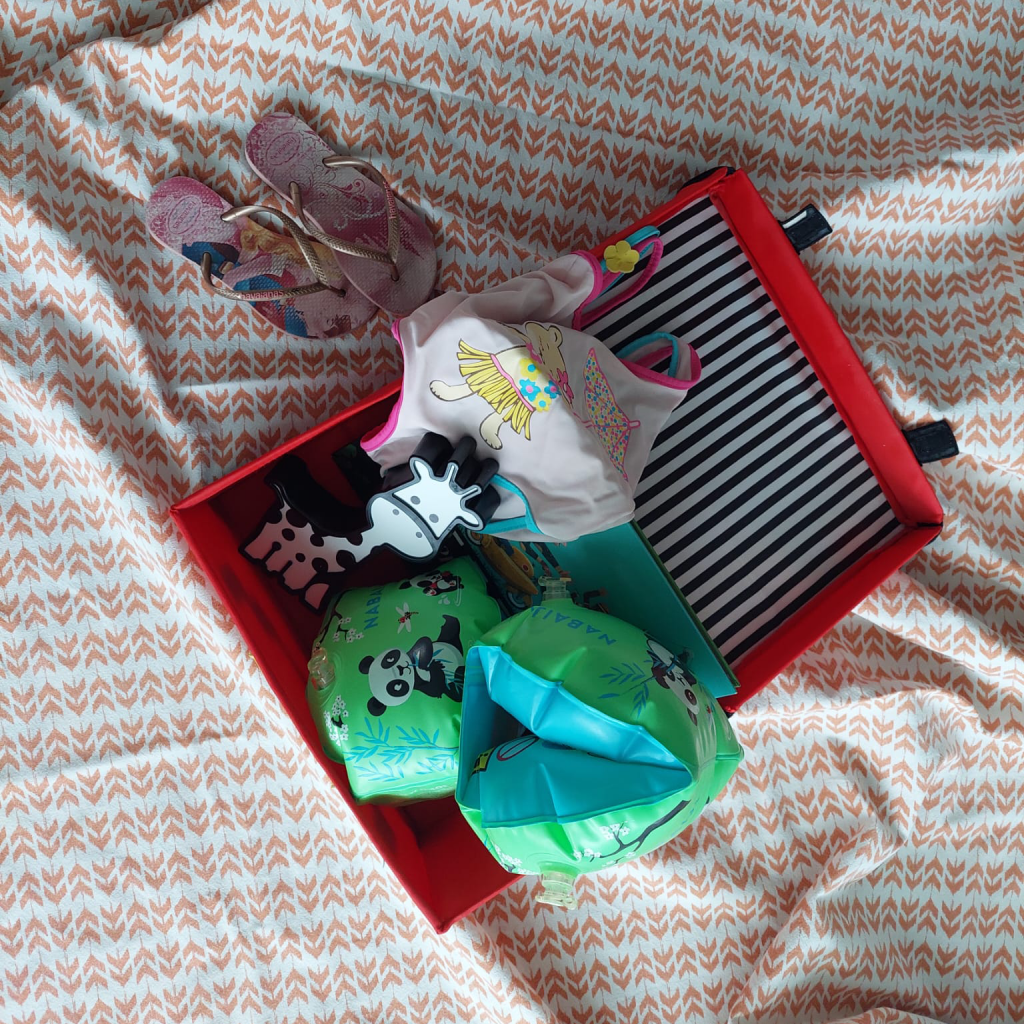 Draadloze vrijheid met KiddieAlarm
Thuis maakt je KiddieAlarm gebruik van je WiFi-netwerk. Op vakantie zou een standaard WiFi-netwerk volstaan, maar we begrijpen dat dit niet altijd mogelijk is. In hotels kan je bijvoorbeeld vaak geconfronteerd worden met WiFi-netwerken die extra verificatie vereisen, zoals het invoeren van je kamernummer. Of misschien valt de slaapkamer net buiten het WiFi-bereik. Geen zorgen, KiddieAlarm heeft je gedekt!
 Met KiddieAlarm heb je de vrijheid om je apparaat volledig te bedienen op je vakantieadres, ongeacht of er WiFi is of niet. De handleiding hiervoor kan je hier terugvinden! Eigenlijk is het heel eenvoudig: zorg ervoor dat je KiddieAlarm-toestel en KiddieAlarm-app up-to-date zijn en je kunt zorgeloos op vakantie vertrekken.
Het hele KiddieAlarm-team wenst je een ontspannende en plezierige zomervakantie toe!